Russakorn Nopparujkul
World Bank, in cooperation with the Institute for Public Policy and Development (IPPD), organized "Thailand in the Time of COVID-19: Effective and Sustainable Economic and Social Responses" webinar on July 15, 2020. The webinar presented "Thailand Economic Monitor: Thailand in the time of COVID-19" report by the World Bank Group, which researched Thailand's economic situation amidst the COVID-19 pandemic as well as hosting a forum to find a sustainable and effective solution for the country.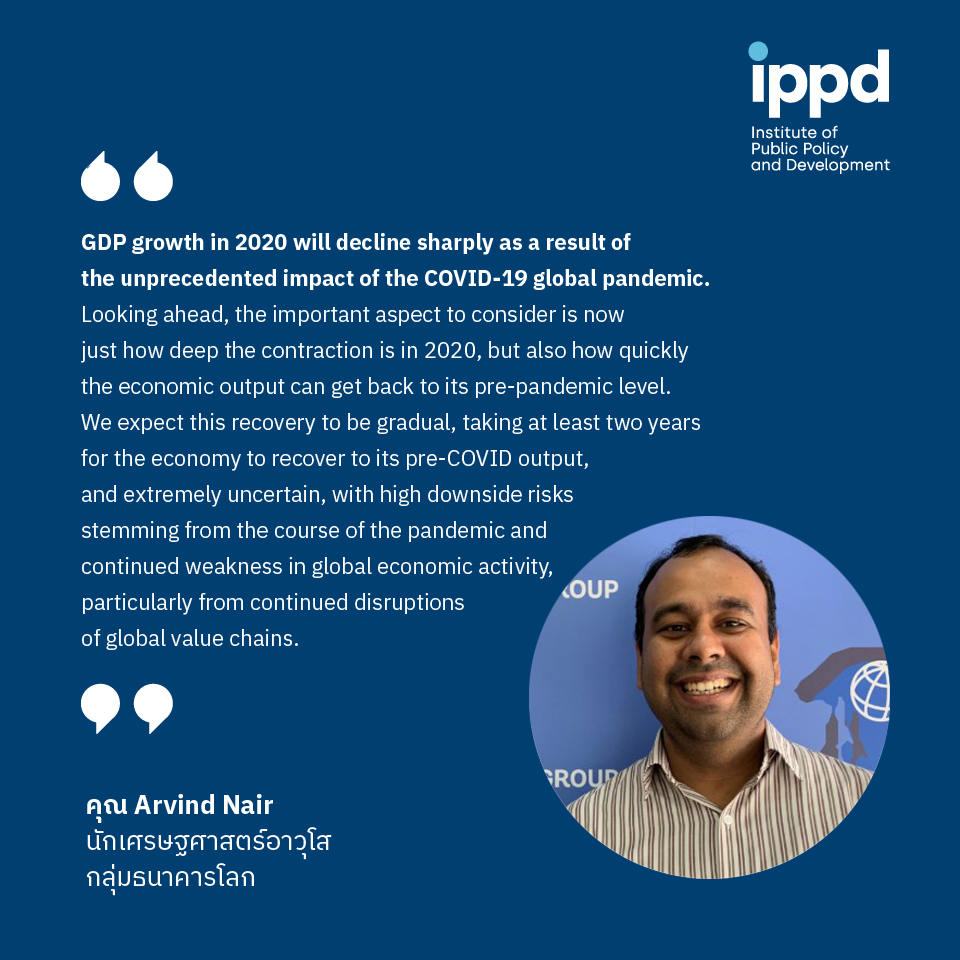 Figure 1: [text already in English] GDP growth in 2020 will decline sharply as a result of the unprecedented impact of the COVID- 19 global pandemic. Looking ahead, the important aspect to consider is now just how deep the contraction is in 2020, but also how quickly the economic output can get back to its pre-pandemic level. We expect this recovery to be gradual, taking at least two years for the economy to recover to its pre-COVID output, and extremely uncertain, with high downside risks stemming from the course of the pandemic and continued weakness in global economic activity, particularly from continued disruptions of global value chains.
Arvind Nair, senior economist, World Bank Group
The forum was opened by Arvind Nair, a Senior Economist from the World Bank Group, who presented Thailand's economic position. The data shows that the COVID-19 pandemic left Thailand in an unstable economic situation as the rate of economic growth fell by 1.8 percent compared to 2019. Additionally, forecasts show that Thailand's economy is more affected by the pandemic than other Asian-Pacific countries, due to the manufacturing sector being affected by the reduced global demand in the supply chain and the lack of international tourism, which brings in over 15 percent of Thailand's GDP.
World Bank also estimates that over 8.3 million workers in the country will be negatively impacted by the economic contraction, which reinforces inequality and disproportionately affects vulnerable groups. The number of people living in poverty will increase, even with financial support from the state. The economic outlook can rapidly deteriorate and reach -5 percent in 2020. It will take Thailand at least two years to revive the economy back to a figure close to 2019's output.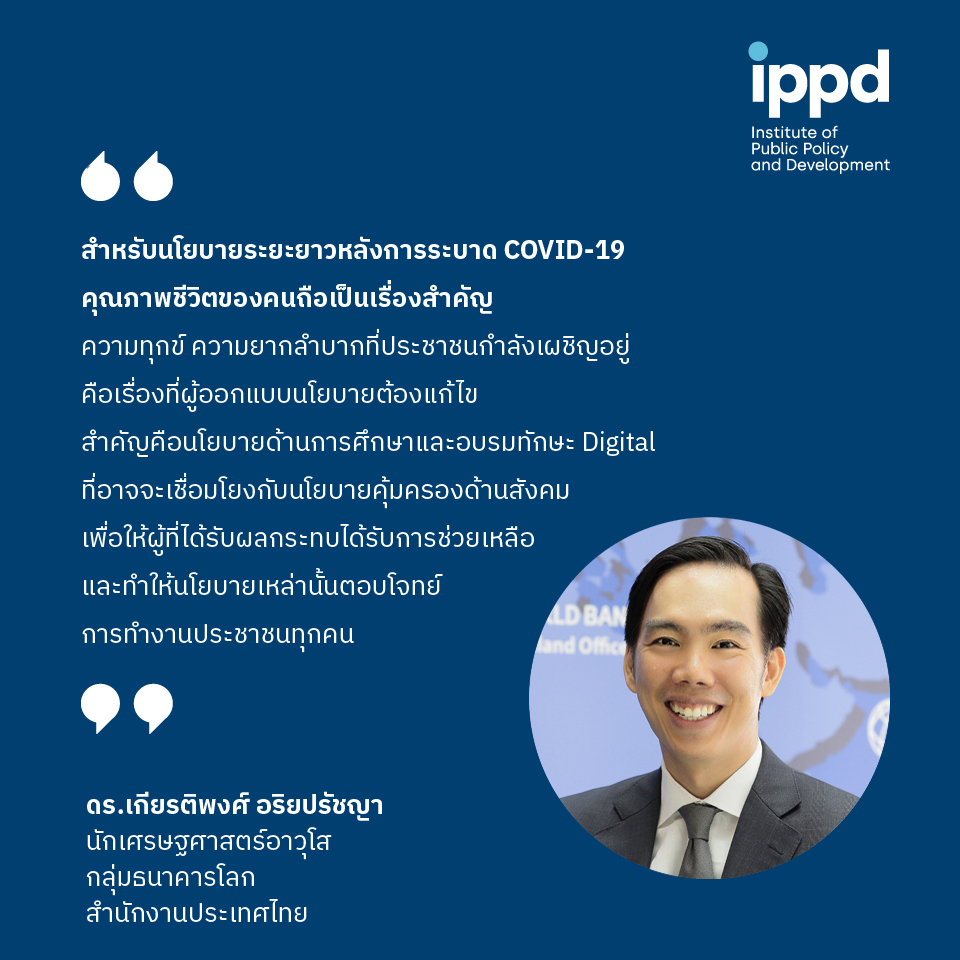 Figure 2: Thai people's quality of life should be the focus for long-term policies after COVID-19. Policymakers need to address the current hardships faced by the population through safety net policies as well as educational and reskilling policies that will help all citizens.
Dr. Kiatipong Ariyapruchya, senior economist, World Bank Thailand
For the remedial policies, Dr. Kiatipong Ariyapruchya, a Senior Economist at World Bank Thailand, claimed that Thailand has utilized a variety of fiscal and monetary measures quickly, spending over 13 percent of the GDP. The government has implemented aid measures, such as 5,000 baht support checks and delayed debt collection for private firms. Dr. Kiatipong also emphasized the importance of safety net policies for vulnerable groups in Thai society through social welfare schemes. In his opinion, the state also needs to develop additional skills such as digital and e-commerce skills in the population, as well as support small and medium businesses (SMEs) to adapt to the rapidly changing world, especially in the industrial sector.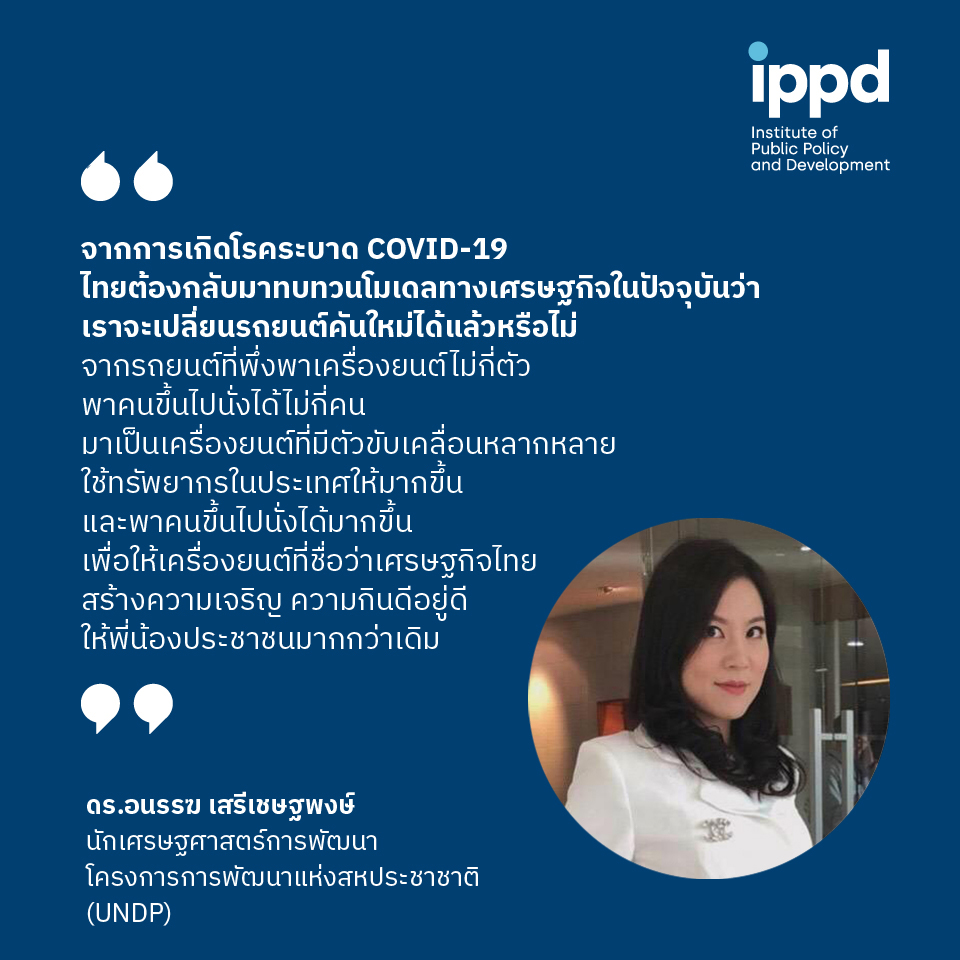 Figure 3: With the COVID-19 pandemic, Thailand needs to review and revise our current economic model. Will we continue using the old model that relies on limited engines and can carry only a small group of people? Or will we change to use a multiple-engine machine that can effectively utilize resources and carry more people? We need to create Thailand's economic engine that can help create prosperity and a better standard of living for Thai people.
Dr. Anuk Serechetapongse, developmental economist, UNDP
Dr. Anuk Serechetapongse, a Developmental Economist from UNDP, compared the economic mechanisms as an automobile with defunct components. Many vulnerable groups have been severely affected by the economic problems. The UN study found that poverty among workers is increasing at every income level. Dr. Anuk also mentions the gender disparity as women have a 10 percent higher risk of unemployment than men. First jobbers have a 4.2 percent higher likelihood of becoming unemployed. Businesses are not exempt from the crisis, especially SMEs that might lose of over 60 percent of their revenue and over 80 percent of the agricultural sector will lose revenue.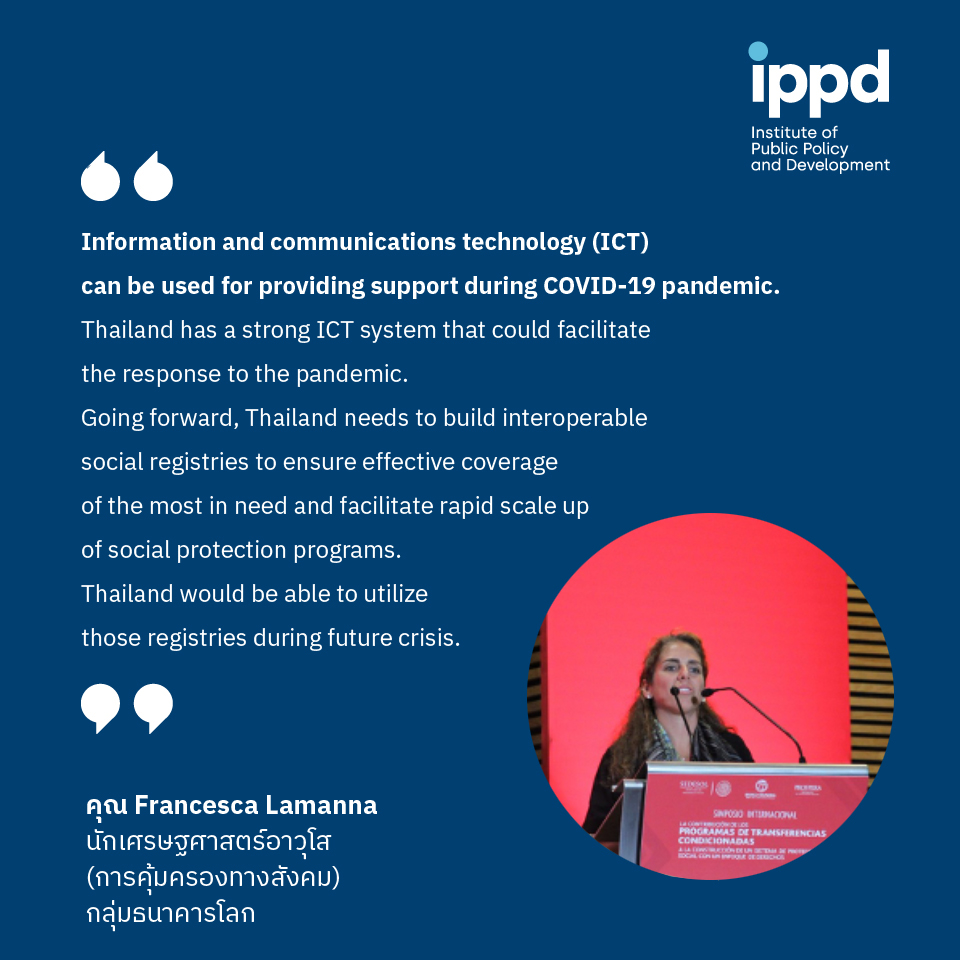 Figure 4: [text already in English] Information and communications technology (ICT) can be used for providing support during COVID- 19 pandemic. Thailand has a strong ICT system that could facilitate the response to the pandemic. Going forward, Thailand needs to build interoperable social registries to ensure effective coverage of the most in need and facilitate rapid scale up of social protection programs. Thailand would be able to utilize those registries during future crisis.
Francesca Lamannna, senior social protection economist, World Bank Group
For the governmental support in other countries, Francesca Lamannna, a Senior Social Protection Economist from the World Bank Group, gave examples of countries with financial support policies similar to Thailand. The Philippines has set up emergency aid to 18 million households or around 80 percent of their population. Indonesia has provided three months of financial support and extended assistance to those living outside Jakarta. Brazil also provided assistance for households through a public registration system, which was utilized for disease control as well. Additionally, Lamannna noted that governments can benefit from widespread data collection and a robust IT system for social safety net programs.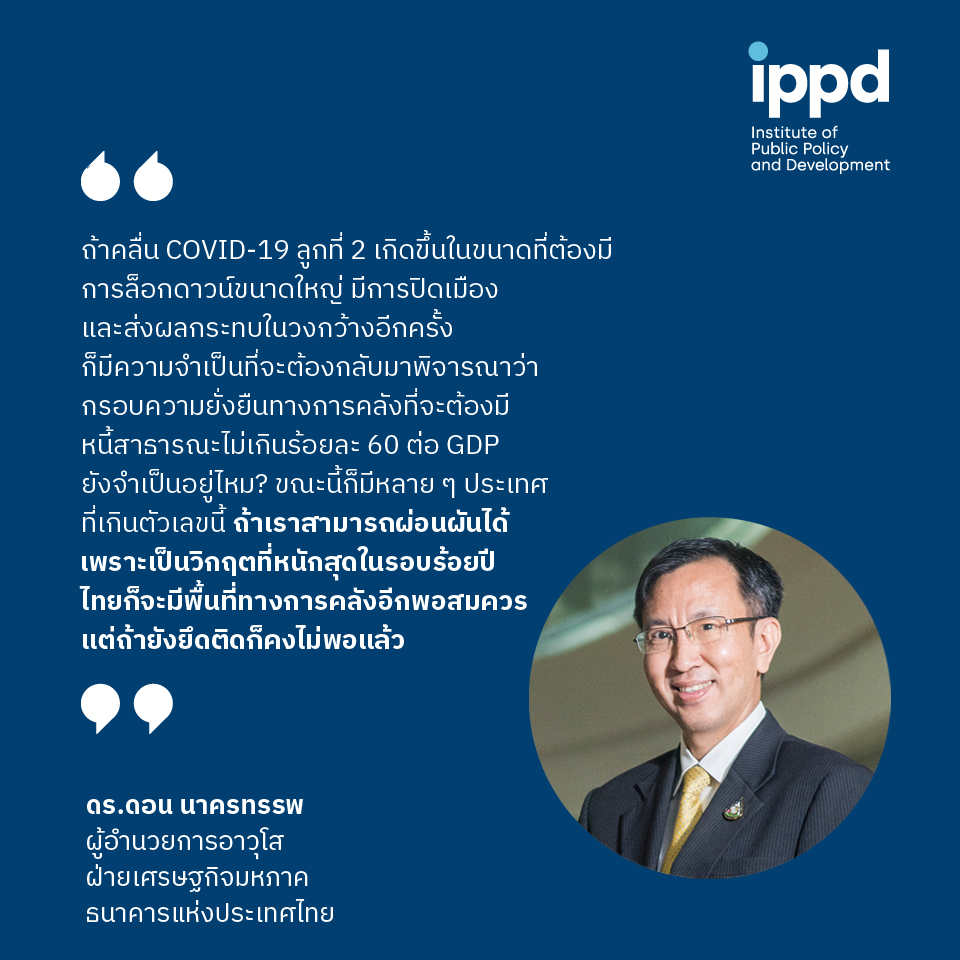 Figure 5: If a second wave of COVID-19 cases triggers another lockdown and financial slowdown, we must reassess the sustainability guidelines of keeping public debt under 60 percent of the GDP. Currently, many countries' debt exceed this figure. If Thailand relaxes the rules for a crisis of this magnitude, we will have increased financial funds to weather the crisis. However, if the debt ceiling is not raised, it will be likely that we will not have enough money.
Dr. Don Nakornthab, Senior Director, Macroeconomics Department, Bank of Thailand
Dr. Don Nakornthab, Senior Director, Macroeconomics Department at the Bank of Thailand, maintained that the policies needed to solve our economic problems require cooperation from multiple sectors. The Bank of Thailand has implemented monetary policies such as enhancing liquidity for stakeholders, adjusting interest rates to reduce outstanding debt, increasing loans to SMEs, and stabilizing financial institutions.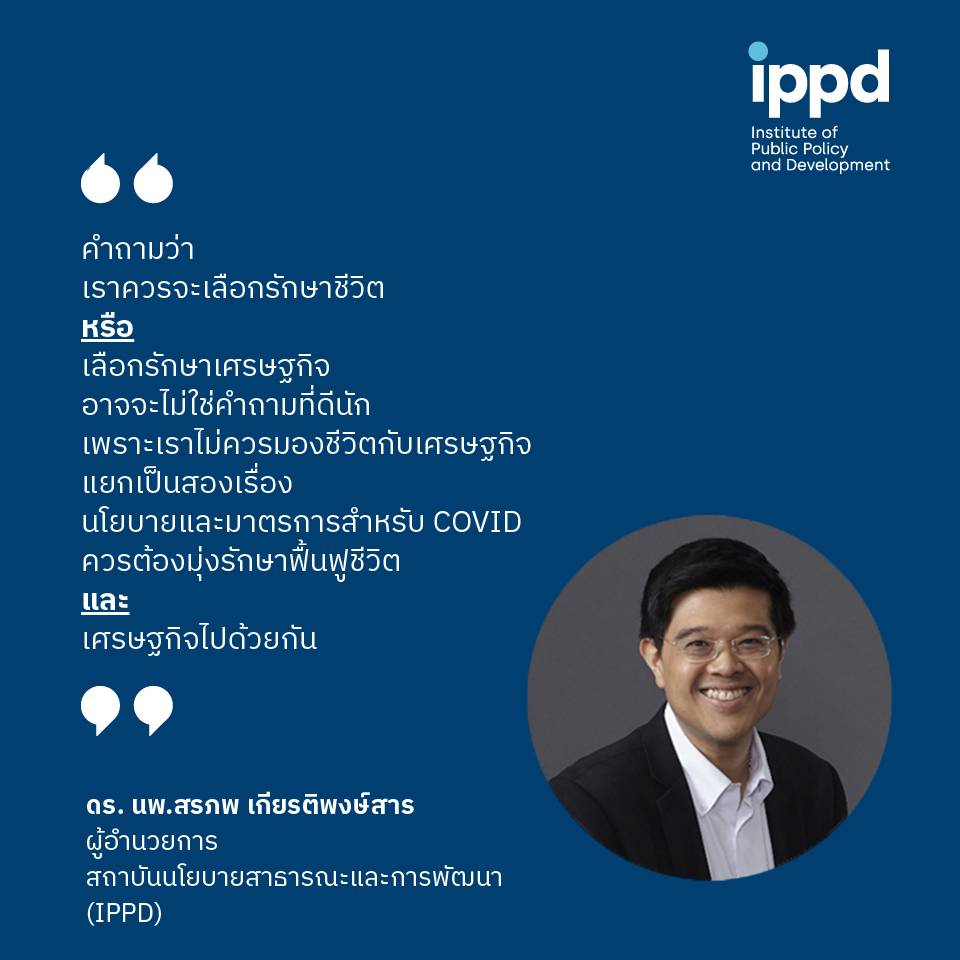 Figure 6: We should not view the options of saving lives or reopening the economy as a dilemma, as measures and policy in response to COVID-19 must aim at both preserving lives and restoring the economy.
Dr. Sorapop Kiatpongsan, Director, Institute for Public Policy and Development (IPPD)
One of the biggest questions of this forum is the reconciliation between saving lives and maintaining the economy through the COVID-19 pandemic. Dr. Sorapop Kiatpongsan, Director of the Institute for Public Policy and Development (IPPD), argued against the idea that the economy and people's lives are two roads that cannot converge. Instead, he asserted that it should be seen as a deeply intertwined issue that needs to be addressed together to create effective policies. He also raised the question of what can we learn from this pandemic? How will we prepare for the next outbreak? The speaker concluded that the best way forward is to gather information and data to support effective policy design in an uncertain future.