Russakorn Nopparujkul
As the country recovers from the COVID-19 pandemic, our new way of life may cause greater environmental impact. The increased carbon emissions, waste production, and natural resource consumption will negatively impact the ecosystem and biodiversity. Despite these changes, we cannot neglect the Earth's natural environment nor the wellbeing of the people. Solutions such as green investments in renewable energy, smart homes systems present new ways to achieve a more sustainable future.
The United Nations designated 5th June as "World Environment Day" as a day to raise awareness on the significance of the environment.
For this year's World Environment Day, the focus is on the topic of biodiversity, especially in regard to the coexistence of humans and the environment, and how humans have come to rely on nature in daily life.
The Institute for Public Policy and Development (IPPD), together with the United Nations Environment Programme (UNEP) and the SWITCH-Asia project, organized a special webinar event to celebrate World Environment Day 2020, under the title of "Biodiversity for Sustainable Consumption and Production" on June 5, 2020, 10.15- 12.30 hrs. The event provided a platform for new perspectives and ideas promoting sustainable consumption. The participants came from various backgrounds, including government, private sector, civil society, academia, citizens, and international organizations.
Alex Rendell appointment as Thailand's first UNDP ambassador
This webinar opened with the announcement of Alex Rendell as Thailand's first United Nations Environment Programme's goodwill ambassador. Rendell is an actor who founded the Environmental Education Center (EEC) to promote green knowledge and raise environmental awareness amongst the youth. He believes that using nature as a classroom will connect students to nature and make them more protective of the natural world. Rendell's primary role as goodwill ambassador is to collaborate with the youth and the media to drive the green movement.
In the opening ceremony, Dr. Dechen Tsering, director and representative of United Nations Environment Program's Asia and the Pacific Office, discussed the current situation of the global battle against COVID-19 pandemic and climate change. By creating a sustainable social and economic outlook, we can better solve these issues in the long run. This year's campaign #ForNature embodies the theme of 2020's Earth Day and reminds us that environmental issues are key to mankind's wellbeing.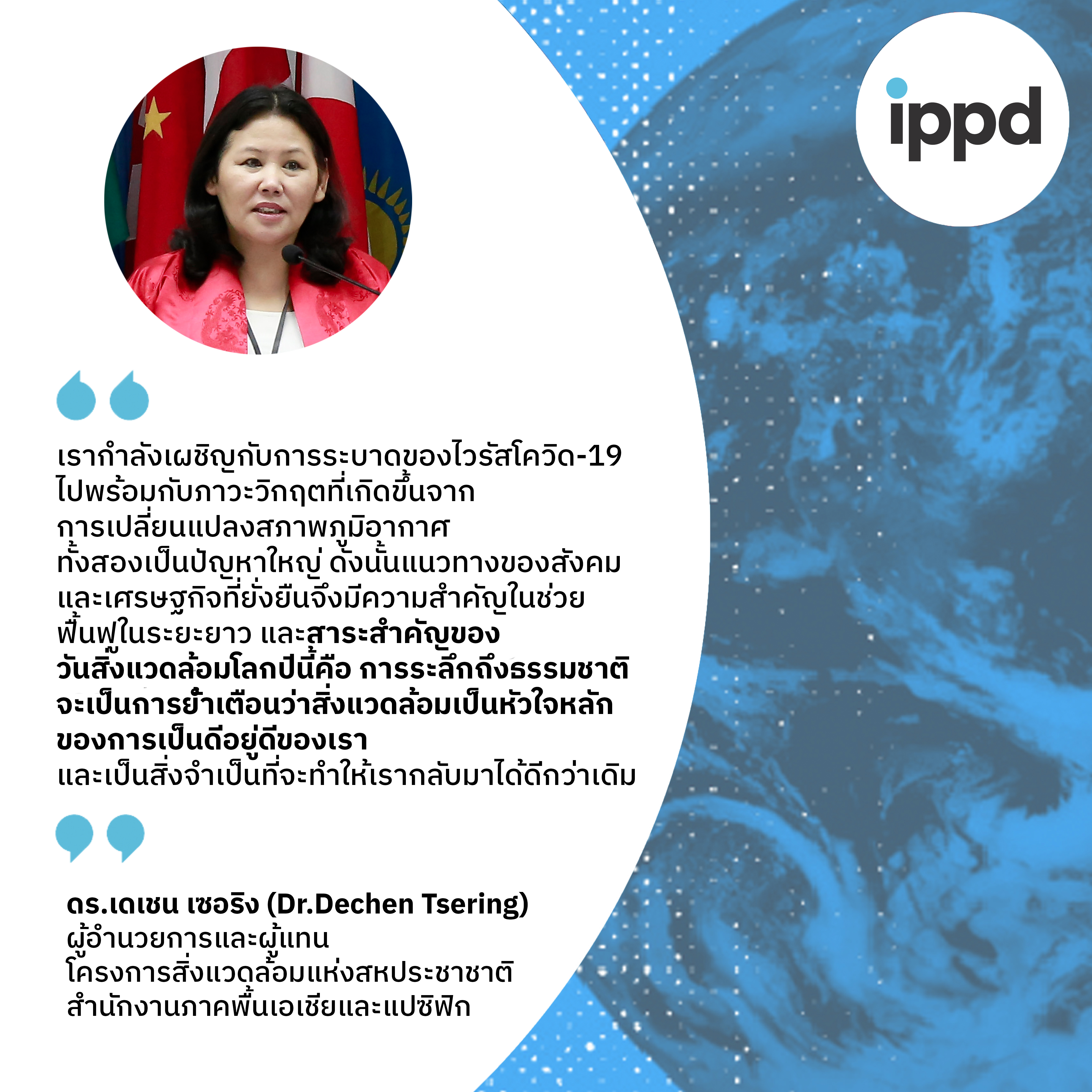 Figure 1: We are dealing with both the global spread of COVID-19 and climate change crisis. As this year's World Environment Day focuses on sustainability, a sustainable society and economic model is crucial for long-term recovery. The natural world reminds us that the environment is the key to our wellbeing and our recovery.
Dr. Dechen Tsering, director and representative of United Nations Environment Program Asia and the Pacific Office
The H.E. Mr. Pirkka Tapiola, the ambassador of the European Union to Thailand, also opened the session. He said that biodiversity is one of the main issues prioritized by the European Union. EU member states have set a common standard for commercial, industrial, agricultural, and economic policies that take biodiversity into account. Biodiversity strategies are a crucial component in the implementation of the European Green Deal – a new green growth strategy by the EU.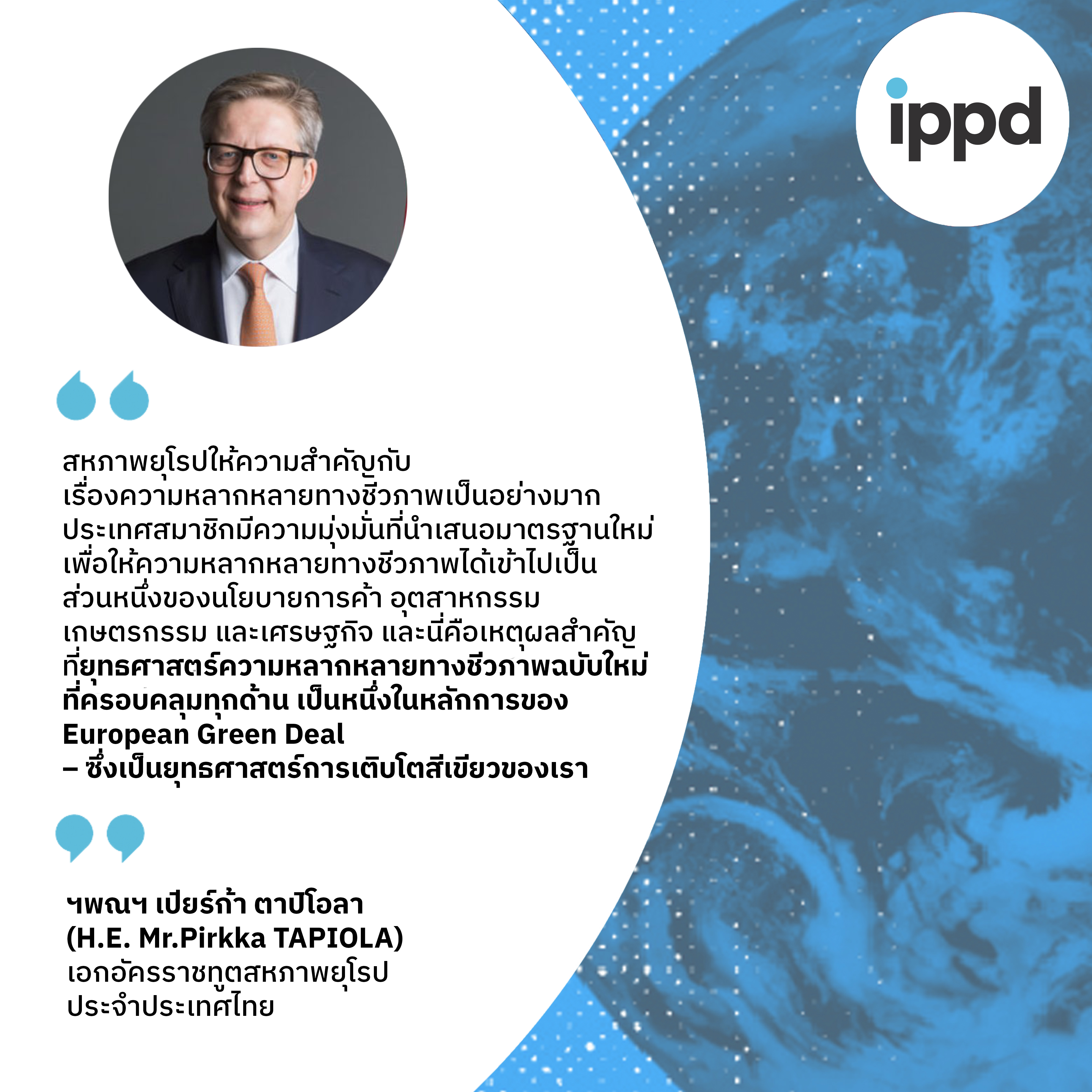 Figure 2: EU places utmost importance on biodiversity. The member states are committed to deliver a new standard for biodiversity that is part of the trade, industrial, agricultural, and economic policies. The new comprehensive biodiversity strategy is one of the principles of the European Green Deal that greens our growth.
H.E. Mr. Pirkka Tapiola, the Ambassador of the European Union to Thailand
At the conclusion of the opening ceremony, Warawut Silpa-archa, Minister of Natural Resources and Environment, explored particularly on the theme of World Environment Day 2020: "Time for Nature: Find out What You Can Do". He urged the audience to start by changing their own behaviors to become more ecofriendly, such as rethinking our consumption and to reduce, reuse, and recycle. He also emphasized increasing empathy and awareness of the natural world and the environment, while engaging in sustainable recovery and development based on UN's Sustainable Development Goals. The minister invites everyone to help create a new normal that is sustainable and resilient to change from an individual to a global level.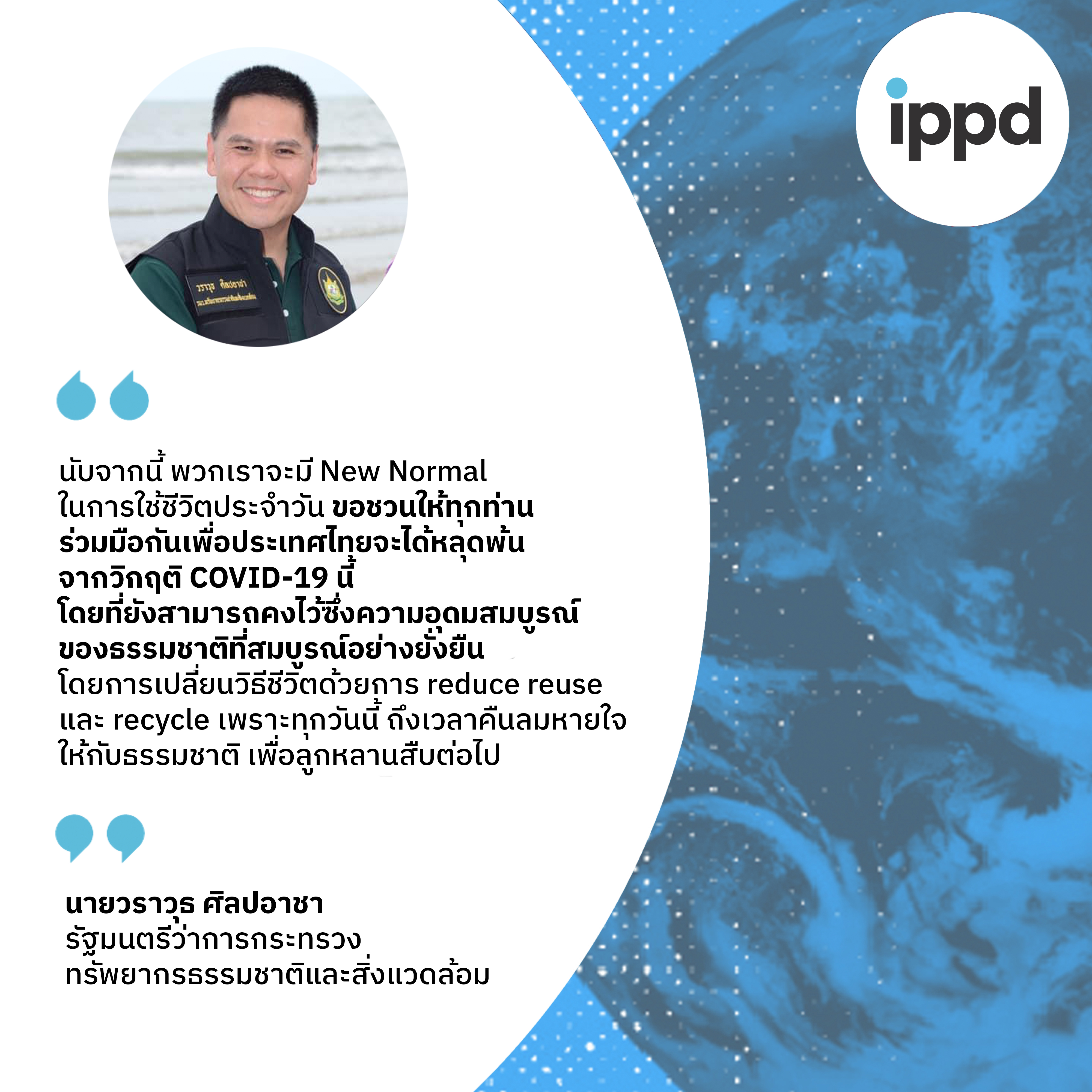 Figure 3: From now on, we must embrace the new normal in our day-to-day life. We encourage everyone to do their part to help Thailand navigate the COVID-19 crisis while sustainably maintaining our natural world. We need to change our lifestyle by reducing, reusing and recycling. It is time to breathe life back into nature for the next generation.
Warawut Silpa-archa, Minister of Natural Resources and Environment
In this occasion, the Ministry of Natural Resources and Environment plans for yearly 3-month closures of national parks for the nature regenerate and increase biodiversity. The minister mentioned that it is time to "breath life back into nature" for our children.
Why save nature? What does it give us?
The session began with a discussion of biodiversity – its meaning and importance – by Tunnie Srisakulchairak, an academic officer at SWITCH-Asia under UNDP. She explained that biodiversity can be categorized into three levels. The first level is the quantity, such as the size of a mangrove forest of 20 rais with 4,000 trees. The second level is a diversity of ecosystem, such as the variety of trees that exist in the mangrove forest that can act as a shelter for other organisms. The final level is the diversity of ecosystems that exist within a region, such as a stretch of coastline with mangrove forests, sandy beaches, and coral reefs. This level is where life is most diverse. And although Thailand has very diverse ecosystems, their continued existence needs to be conserved by increasing the diversity in each ecosystem.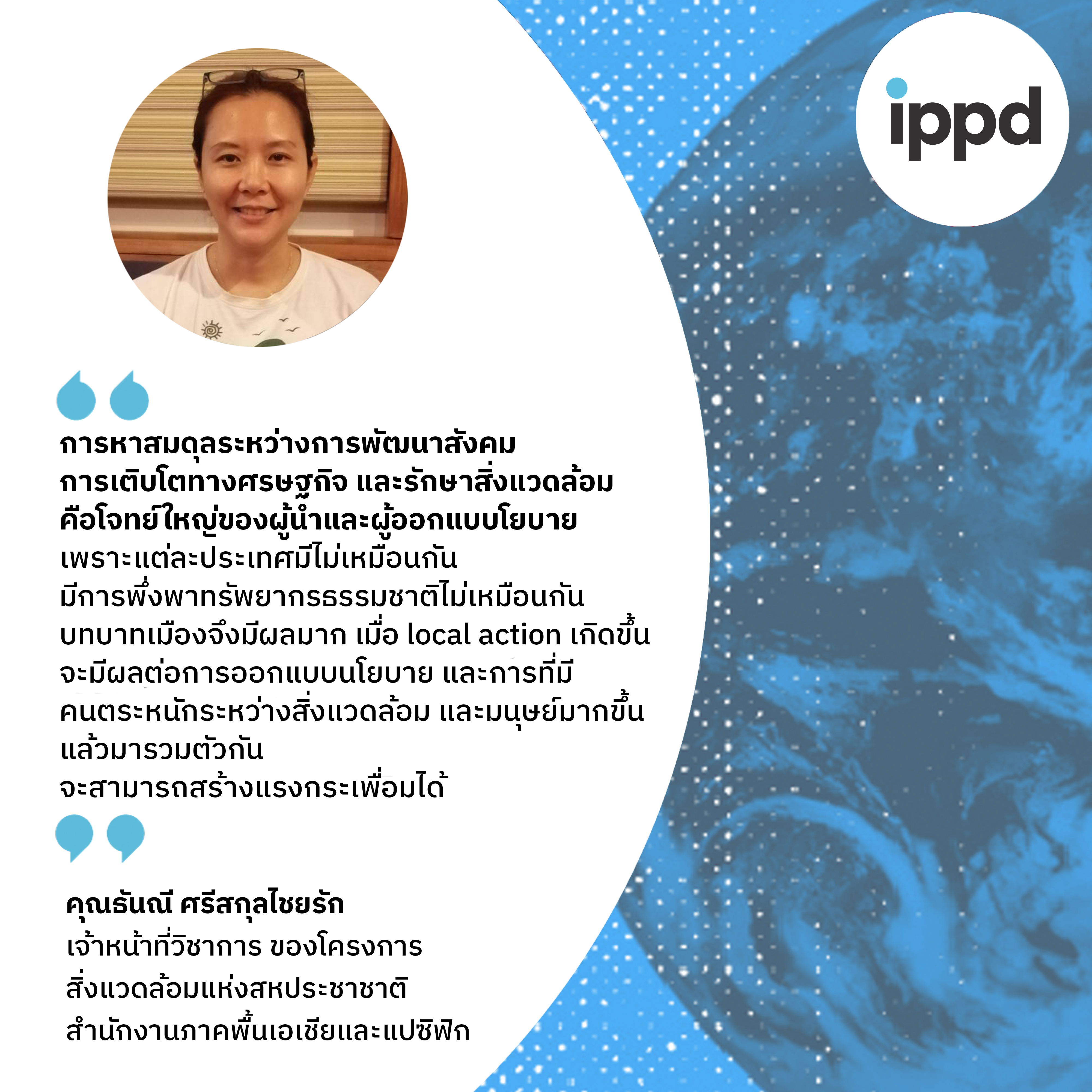 Figure 4: The major problem for leaders and policymakers is finding a balance between social development, economic growth, and environmental protection as each country has different natural resource needs and issues. Cities also play an important role as local action can influence policy decisions. Increased awareness of the environmental issues can also create an impactful social movement.
Tunnie Srisakulchairak, academic officer, United Nations Environment Program, Asia and the Pacific Office
Tunnie then pointed out the four benefits of biodiversity. The first is the fundamental aspects of nature that might not be observable, such as atmospheric conditions and nutrient cycles in soil. The second is the natural produce that humans receive, such as food, clean water, and vitamins and minerals. The third is an operational level where the natural world provide humans with possibilities, such as the changing of seasons. The fourth is nature's healing and inspirational effects on humans, such the beach being a vacation spot.
Despite the short amount of time since humanity began polluting the natural world, the released waste is likely to impact biodiversity and may lead to natural disasters, climate change, and pandemics.
However, UNEP and the European Union have implemented measures to ensure sustainable production and consumption. By working with the government, the private sector, and the public, UNEP encourages manufacturers to participate in the Green Industry. This process is to ensure that raw materials are brought back into the system and reduce the strain of providing humans with more natural resources. UNDP also pushes for increased Green Purchasing and informs consumers of a sustainable lifestyle, which will use market mechanisms to generate change. Tunnie also mentioned that we should employ the principle of "Build Back Better" to create a more sustainable way of interacting with nature.
Dr. Sorapop Kiatpongsan, the Managing Director of the Institute for Public Policy and Development, opened the discussion with three questions regarding a sustainable Thailand: How can we make environmental issues "close" to people's hearts? How can we make it "broader" than just economic concerns? How can we sustain the movement "long" enough to reach the next generation?
When sustainability is the solution for businesses and civil society
Jirawat Tangkijngamwong, a representative of the private sector from DEESAWAT, a wooden furniture company, corrected the misunderstanding that the use of timber destroys the environment when it is an ecofriendly material that can be used sustainably. The government should amend the laws to meet the needs of the public and industry. The two sides can work together to push for legislation for legal use of timber and commercial forests.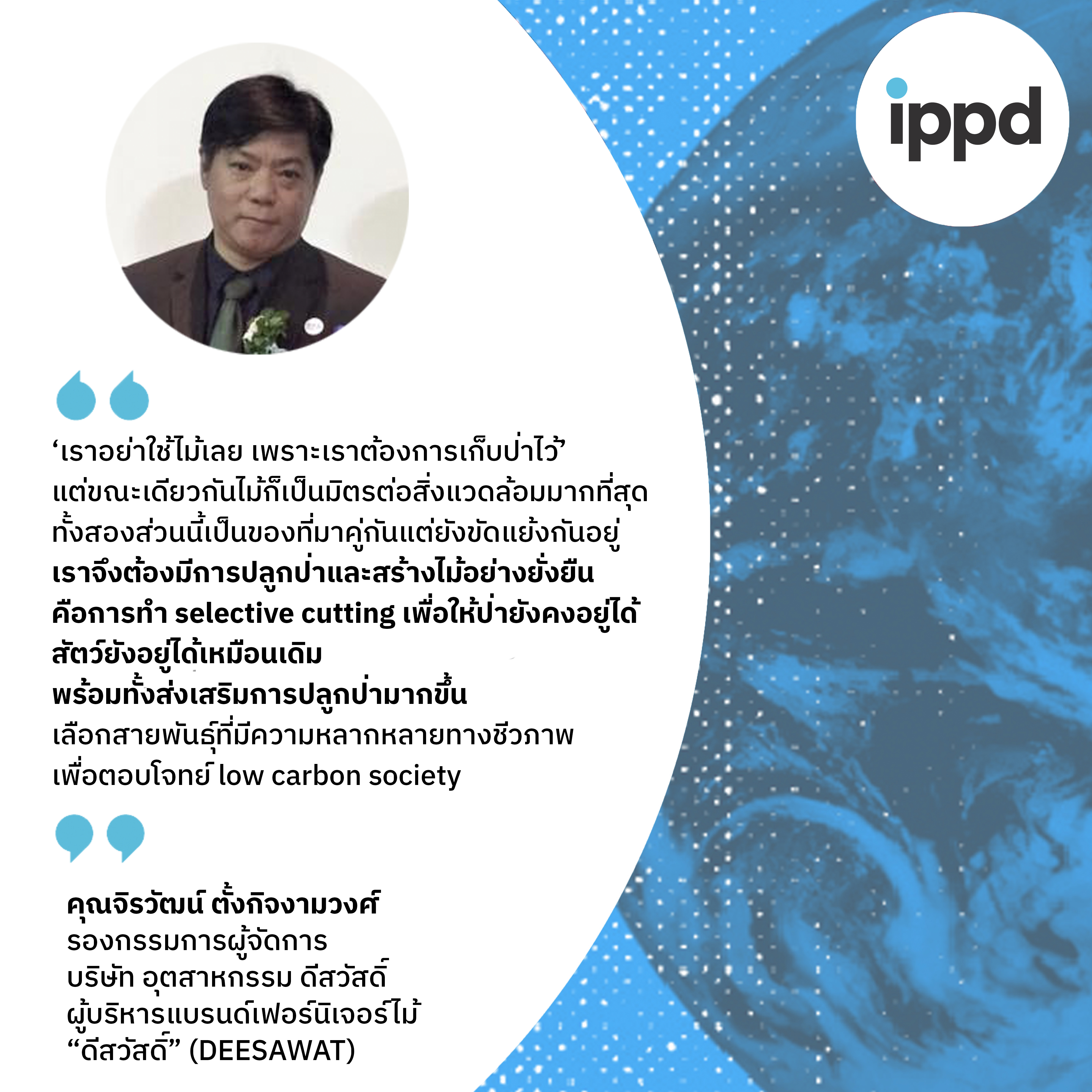 Figure 5: We should not ban all use of timber because a desire to preserve the forest, which is not the most environmentally-friendly option. These two options contradict each other, yet they are part of the solution. To maintain a biodiverse forest and wildlife, we need to plant trees and create a sustainable forest through selective cutting. Biodiverse reforestation efforts will align with the low carbon society goals.
Jirawat Tangkijngamwong, Deputy Managing Director of DEESAWAT Company
With regards to short-term and long-term biodiversity, Jirawat also proposed a perspective from the private industrial sector. Any product design must take the environmental impact into account, by being sustainable and by generating a minimal amount of waste. Companies must listen to stakeholders to gain insight and develop accordingly. Labor unions, for example, provide valuable insight into contemporary discussions.
Jirawat also commented on the bio-circular economy potential of wood and timber. Timber can be cultivated to be a substitute building material like in the United States, where people are encouraged to build wooden houses without steel reinforcements.
Representing civil society, Supawut Boonmahathanakorn, from Jai Baan Studio, a founder of Chiang Mai Urban gardening group, talked about the creation of green space. After the COVID-19 pandemic severely impacted the service sector in Chiang Mai, he developed 3-hectares of abandoned public space to produce organic and fairly-priced vegetables and create jobs in the city.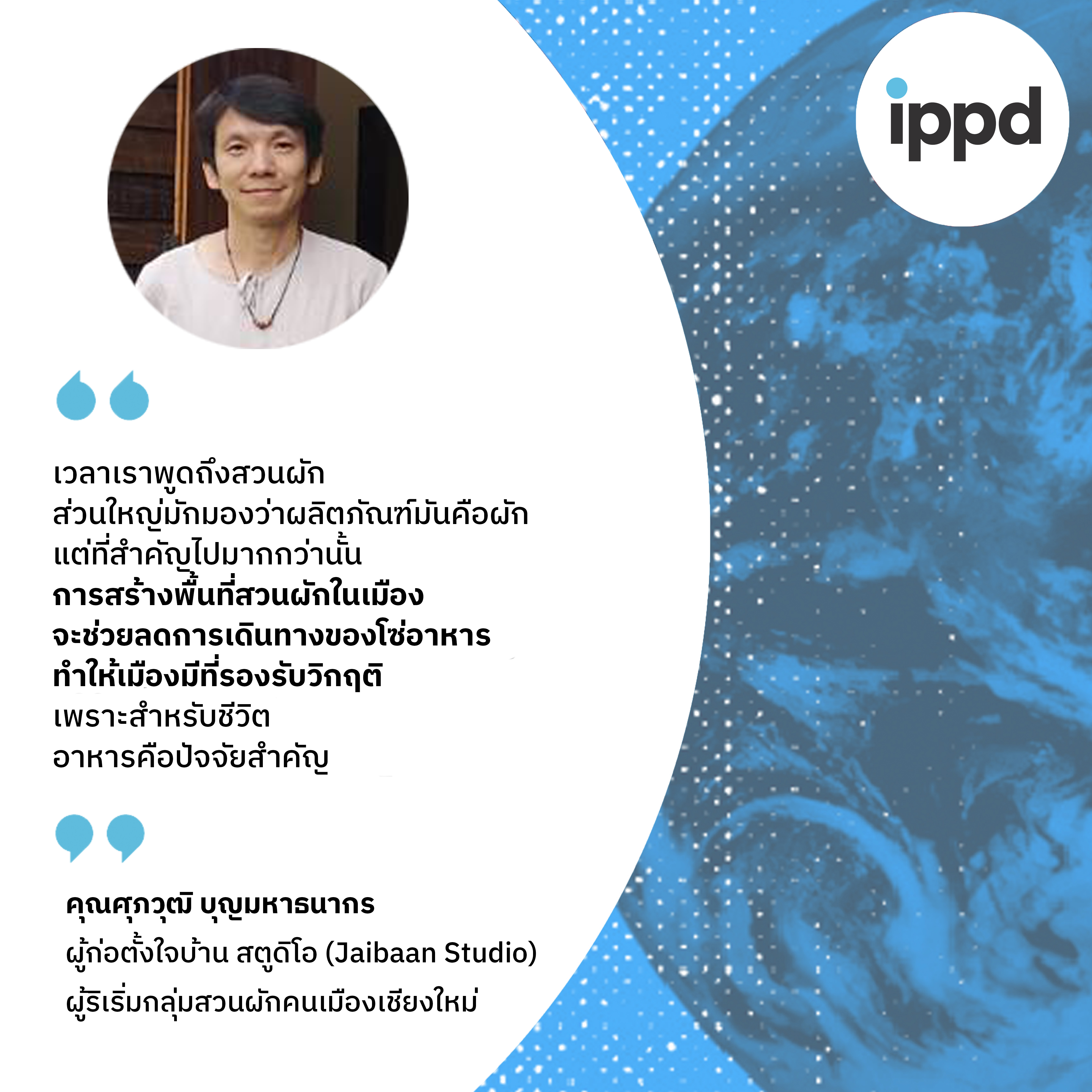 Figure 6: When we talk about vegetable gardens, people often assume that its only product is vegetables. However, another important result of these urban gardens is they can reduce the transit of food supplies, especially in crisis situations where food is an important factor.
Supawut Boonmahathanakorn, founder of Jai Baan Studio and Chiang Mai Urban gardening group
There is also increased cooperation between the government and public. For instance, while some people provide saplings, others dedicate their time to plant and maintain the garden. The project that began from a small group of people eventually grew to become a solution for food security, created green space, and acted as an agricultural classroom. This model can be used in other locations as well.
A sustainable way of living starts with you
Kru Loukgolf or Kanatip Soonthornrak is the founder of the "Little Big Green" campaign and website. Kanatip suggested that we need to make environmental issues a pressing issue to the public. From his personal experience, he had previously been ignorant about environmental concerns until he began spending time with environment-conscious. Ever since, he started changing his habits. The changes started with small actions like avoiding plastic straws. When he succeeded, he was proud of his achievement and decided to use more reusable containers such as mugs and lunch boxes. After Kanatip's actions reached people online, he saw that it changed their lifestyles. Now, he has collaborated with others to create the Little Big Green project. He thinks that no matter how big or small the issue, it all ties back to the environment and we need to raise awareness and educate others. However, he is not worried about educating the younger generations, who still can make the world a better place. On the other hand, he is more concerned with the older generation who appear to care less about the issue. Kanatip urges everyone to take action, especially celebrities and influencers who have a powerful platform. They should not give up and make the public realize we can lead a green and sustainable lifestyle.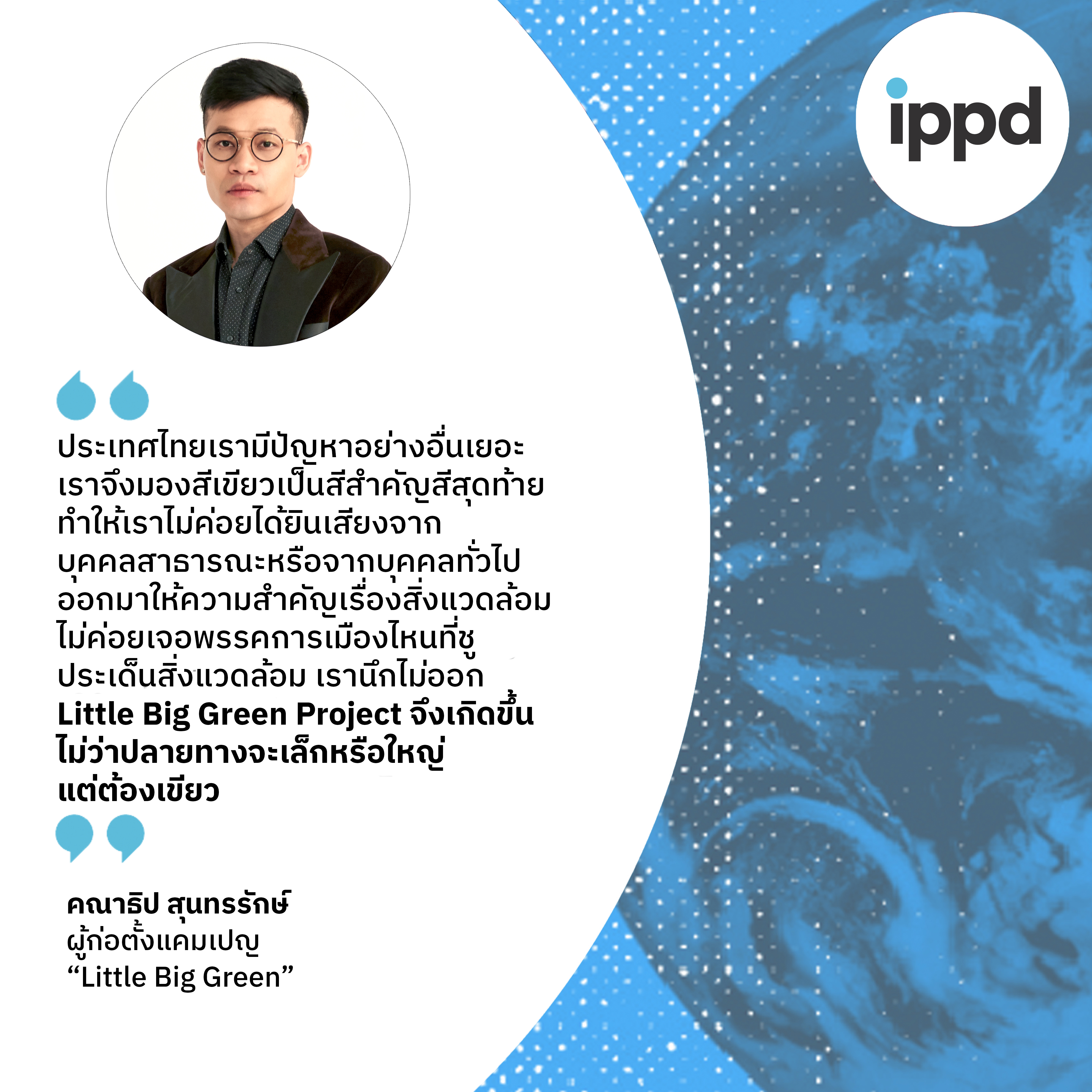 Figure 7: Thailand's plethora of issues puts our environmental issues on the back burner. We rarely hear public figures and the public address the importance of the environment. Political parties rarely focus on environmental issues – that I can recall. The Little Big Project is created to push for a greener solution – no matter how big or small the solution is.
Kanatip Soonthornrak, founder of the Little Big Green campaign
Alex Rendell, UNDP's goodwill ambassador, ended the discussion with his own perspectives on biodiversity. Five years ago, Rendell founded an environmental education center to educate children through activities and camps. By partnering with other organizations, students are shown that humans and natures are one and everything is sustainable. The center also expanded their volunteer group to create long-term awareness and sustainability.
Thus, it is crucial for the younger generation to become the leaders of the future. Rendell also sees the benefit of social media in promoting environmental issues to a wider group of audience. He concluded that this is a good start and we need to be more tolerant and open-minded. We should also reflect on ourselves if we are doing enough to create sustainability. When we all work together, the situation will not as bad as expected.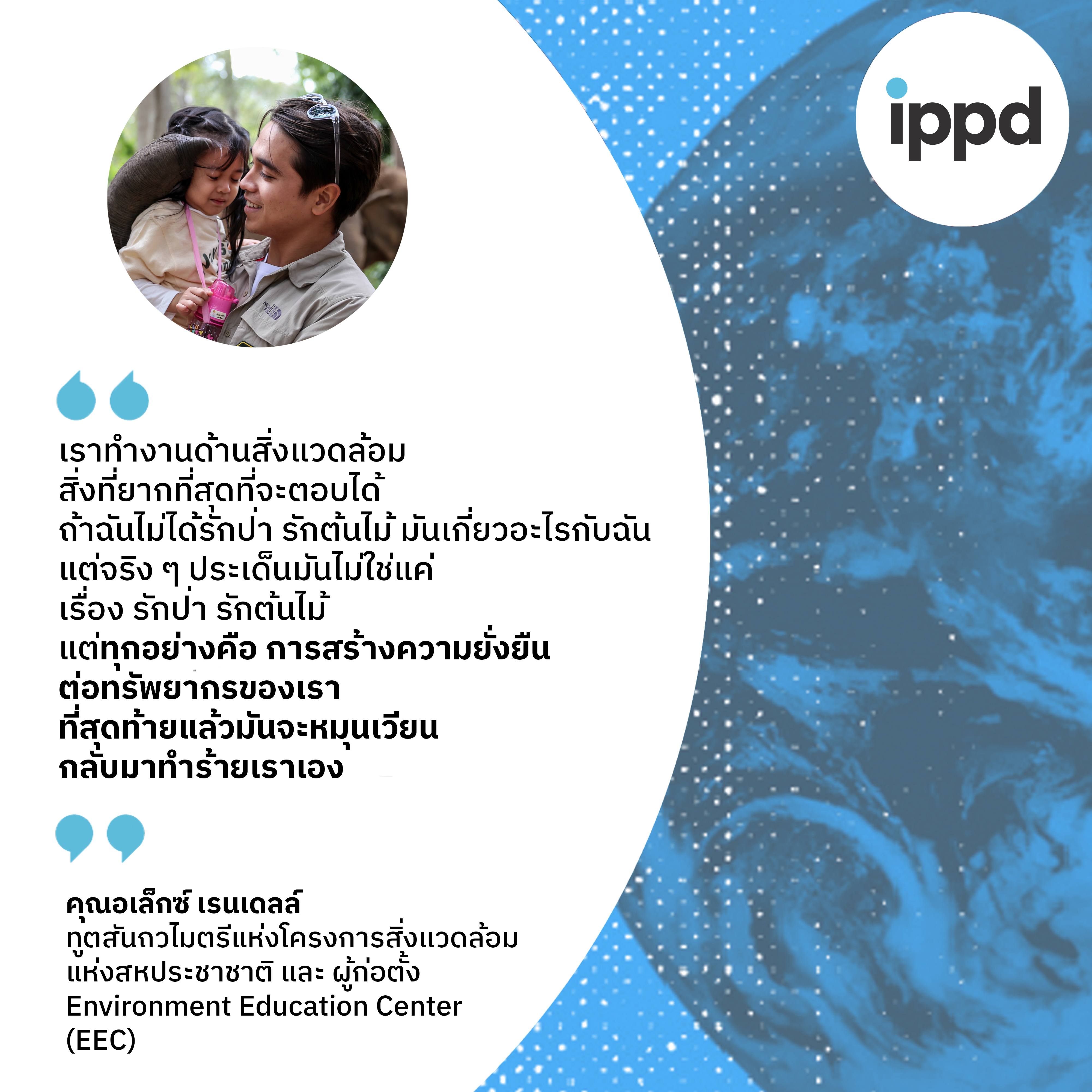 Figure 8: As someone working in the environmental scene, the hardest question for me to answer is why bother with conservation if you don't like trees and forests. Everything is a way to create sustainability. If we cannot do so, it will eventually come back to harm humanity.
Alex Randell, United Nation Environment Program's goodwill ambassador and founder of Environmental Education Center (EEC)